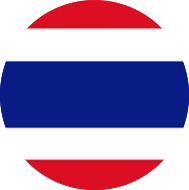 ภาษาไทย...คลิก!

"Tom Yum Goong" is a kind of soup made from boiling lemongrass, kafir lime leaves in water and add shrimps. Originally large shrimps from the river are used. At the beginning, fish sauce was used. Herbs that used to cover shrimp and other kinds of meat smell are lemongrass, kafir lime leaves, fres bird's eye chillies and lime. Tom Yum Goong is a dish offering all tastes: sour, salty and a little hot. It is a favorite Thai dish among foreigners because it has a high nutritional value and the pleasant aroma of lemongrass and fafir lime leaves helps release stomach gas. The colour of Tom Yum Goong soup derives from the shrimp oil. Cooked shrimps are not hard and do not have fishy smell. Lemongrass is cooked and does not smell bad. The leading taste is sour and then salty. It is not hot. In the past, no milk nor coconut milk was in the recipe. It was simply cooked without too many ingredients. The Tom Yum Goong soup is clear. The ingredients are meat and herbs of lemongrass, kafir lime leaves, fresh bird's eye chillies and lime.


Ingredients (for 6 servings)
| | |
| --- | --- |
| 6 (500g) | Large fresh water shrimps |
| 3 cups | Water or stock (shrimp heads / peel boiled in water) |
| 5-6 | Green and red bird's eye chillies, crushed till broken |
| 2-3 | Kafir lime leaves, coarsely torn |
| 2 (30g) | Lemongrass, cut and thinly sliced into short pieces |
| 1 | Plant coriander, cut into short sections |
| 3 tbsp (45g) | Lime juice |
| 2-3 tbsp (30-45g) | Fish sauce |
| 3 (20g) | Crushed shallots |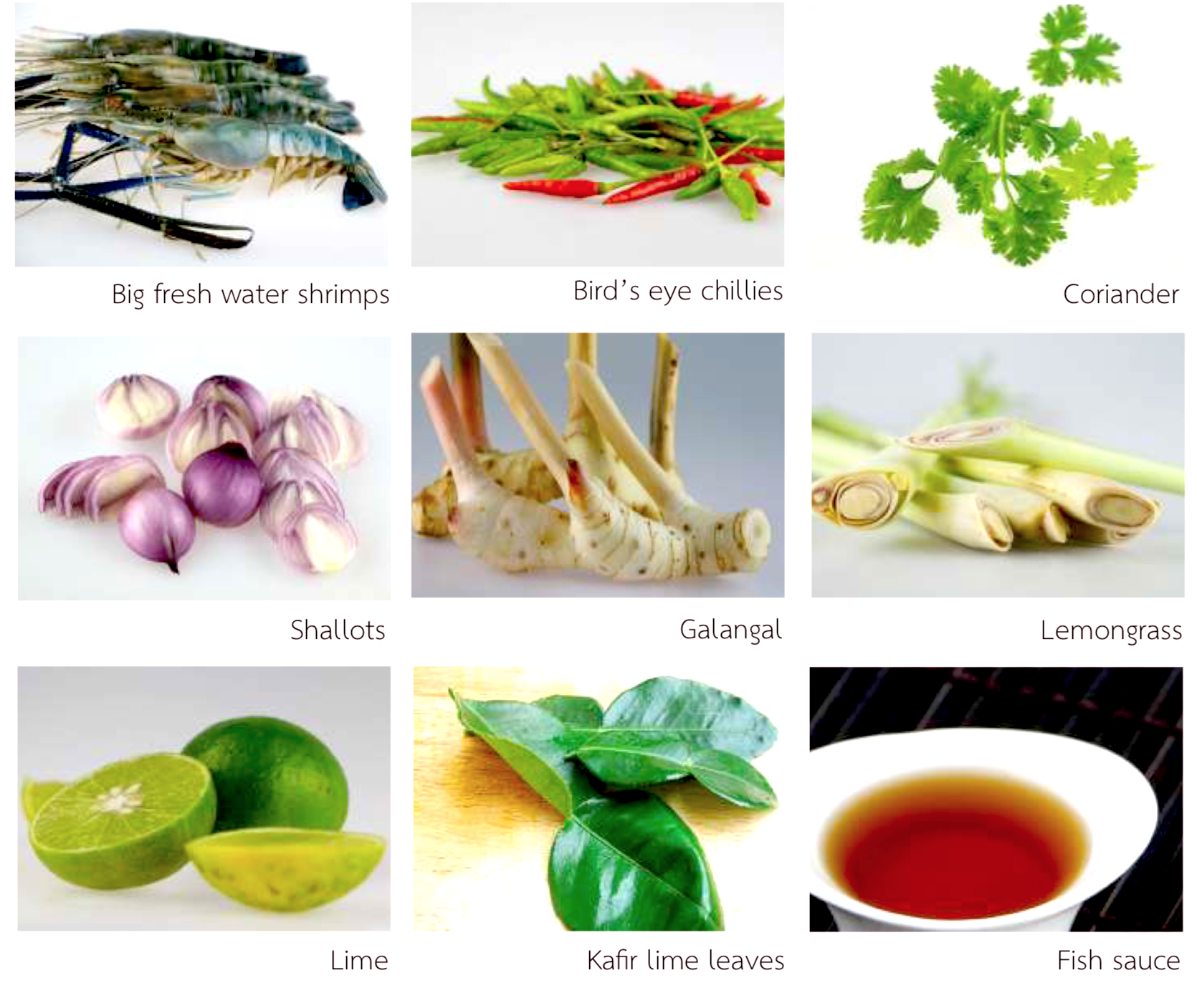 Instructions

Wash the shrimps, cut off the antenna. Peel the shrimps including the tails. Take out the black veins along the backs. Separate the heads and the shrimp oil. Stir-fry the shrimp oil with 1-2 tablespoons of oil. Slit along the shrimp backs. Boil the shrimp heads and peels in water for stock. Put the shrimps into the stock and boil until they turn pink. Take out the shrimps.


Make the shrimp stock by putting 3 1⁄2 cups of water into a saucepan. Bring to a boil. Add the shrimp heads and peels one stalk of crushed lemongrass, cut into short pieces and crushed shallots. Simmer over a low heat for about 10 minutes. Strain and use as shrimp stock.


Place the shrimp stock into a saucepan and heat till boiling. Add the lemongrass, fishsauce, shrimps and shrimp oil.


Add the bird's eye chillies, kafir lime leaves and coriander.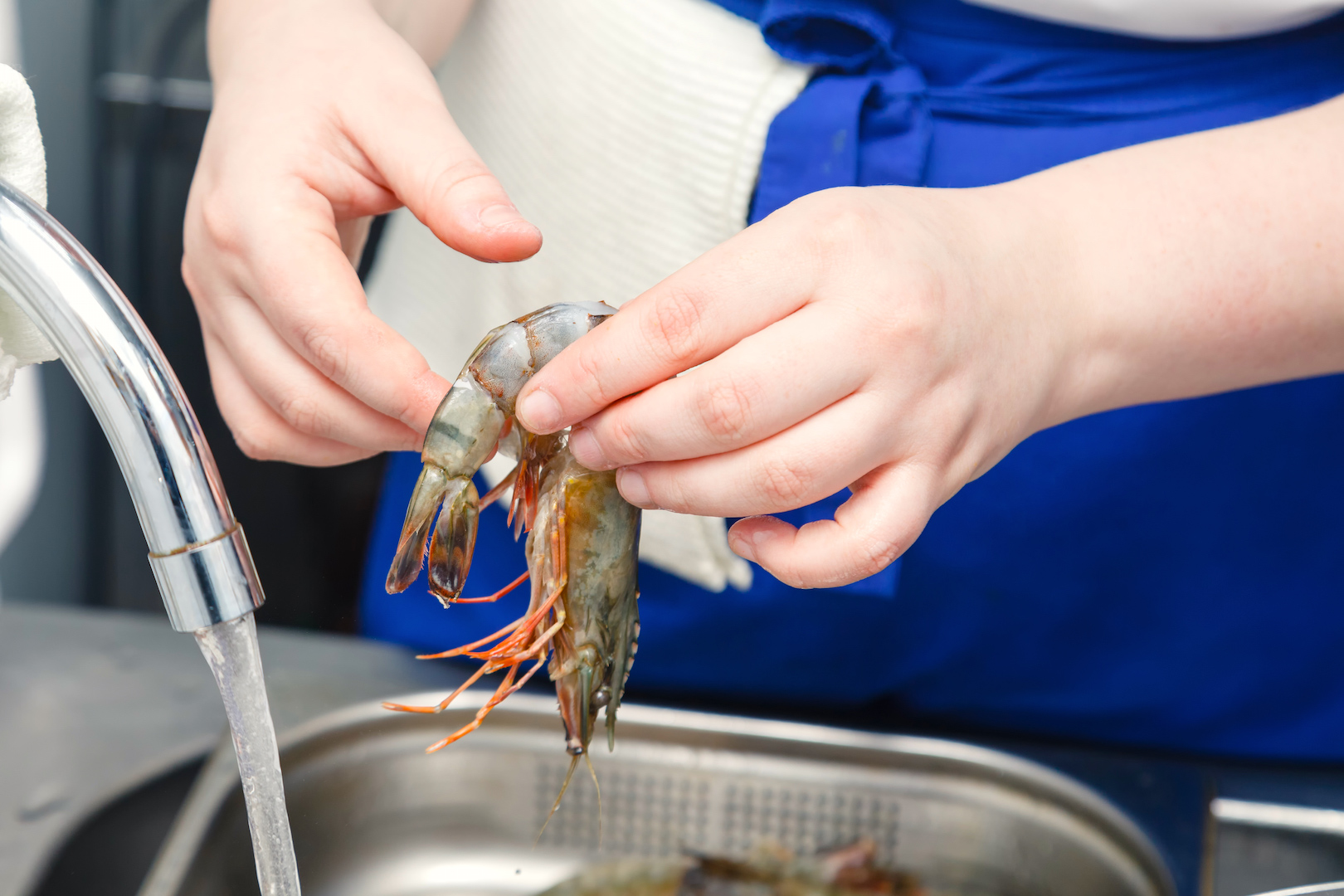 Wash the shrimps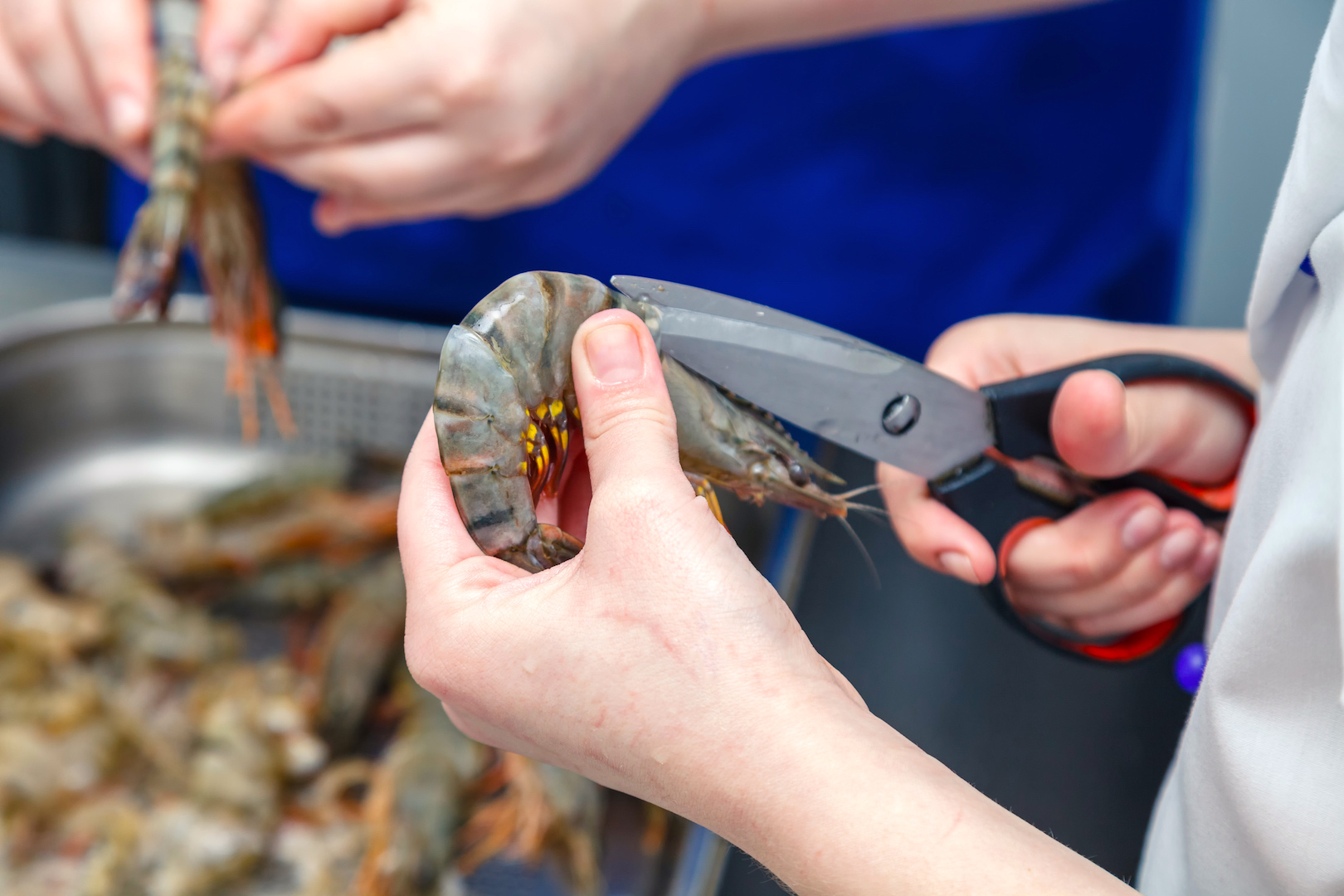 Peel the shrimps including the tails


Suggestions and useful tips
Shrimps should be partially cooked first so that the shrimps will not be hard and smelly. Roasted chilli paste should not be added because the aroma will decrease. If hot haste is preferred, bird's eye chillies should be added at the same time with lemongrass. Lemongrass should be soaked in lime water to acquire a pink colour. The correct taste of Tomyum Goong should be predominantly sour to stimulate the appetite to the next dishes.

Recommend Products

MAEYUPIN®/Original Flavour Tom Yum Chilli Paste

The product is made be an hors d'oeuvre appetizer with using our specific dried processing of meticulous mixing of "Tom Yum Goong" stock along with 100% natural lemon juice, shrimp, fish, cashew nut and without preservatives, artificial colour and natural identical flavors.



Reference : 1. DCP, Ministry of Culture of Thailand
2. Thai SELECT